"How likely is it that you would recommend our product to a friend or colleague?"
This is one of the most frequently asked questions in customer surveys, and it is not without reason. This question is the basis of an NPS, Net Promoter Score, which provides clear feedback from the customers about what they think about the company's products and services. Providing a score from 0-10, a customer can rate a company based on how they experience their products and services.

With the low-code platform Bosbec Workflow Builder, we have developed a connection between these NPS submissions and HubSpot. Hubspot is a cloud-based CRM (Customer Relationship Management) system used to assist in sales, help increase revenue, and provides several marketing tools. One of these organizational tools is to structure your to-do's with Tickets. The connection between NPS surveys and HubSpot will create a Ticket on your Hubspot account, giving your sales department an instant heads-up when a customer has submitted a certain score.
Your sales representatives can then act according to what score the customer submits. Loyal and enthusiastic customers would happily submit a solid 10 on the NPS survey, and these "Promoters" (rating 9-10) are seeds of a long-lasting customer relationship that has all the chances to continue to sprout.
But what about the Detractors? Detractors (rating 0-6) are unhappy customers and provides quite a different image of your organization. These customers can impede growth and their opinion may even damage your brand. It then becomes, quite naturally, very important to try to entice these customers and present the best side of your company.
Here, speed is crucial, and it is important to act once a customer has displayed their discontent. The Bosbec solution will instantly create a ticket on your HubSpot account when a customer has submitted a Detractor score, and with this type of connection, your sales team will be immediately notified and can get in touch with the customer.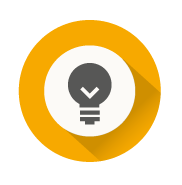 This Bosbec solution is developed in the low-code platform Bosbec Workflow Builder, and is ready to use off the bat – no coding experience is required! All the Bosbec services are developed in this low-code platform, which gives the users the possibility to customize and adapt existing solutions to their business. In this way, you can install the NPS service, and add the HubSpot extension to create tickets based on the NPS replies.

This is just one example of how you can improve your business with HubSpot, with the Bosbec platform you can do additional extensions and customizations to suit your business.
Use this guide to connect your NPS surveys to your HubSpot account:
Connect NPS with Hubspot
To use the NPS service in your admin interface, check out this guide: NPS
This solution is based on the concept of working with Incoming Data and Outgoing Data in the Bosbec Workflow Builder, and if you ever need help with how to streamline and digitize your business, do not hesitate to reach out to our support team at support@bosbec.com. We at Bosbec strive to make a company's every day easier with smart IT solutions, and rather than coding the solution yourself, the pre-configured components in the Workflow Builder allow you to build your own!
Get started by signing up for a free account today!
Sign up