Digitalization is the adoption of IT used to improve business efficiency, promote innovation, and a term for us at Bosbec that resides close to heart. One of our customers was digitalizing their organization and shared their challenges with us. One of their needs was an easy system for managing car parking outside their office. We reviewed their request along with the customer and are now proud to present a smart booking system for parking slots housed by over 600 employees.
Our customer uses a larger car park close to their office. A challenge the customer faced was that there was no good way to overview and administrate the car parks activity.
There could be unpermitted parking, external visitors, or parking by neighboring companies, all of which could cause issues for the customer.
The customer needed an easy way for their employees to book a parking spot, just as easy for the administrators to have an overview of the car park.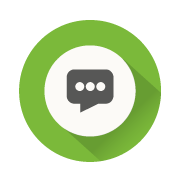 The solution was a system that allows employees to book their parking slots with SMS. They can scan a QR code in the car park to access a phone number and send messages to this number using keywords for other bookings. Daily booking, monthly bookings, or an overview of all booked parking spots- all of which are accessible by configuring keywords in the Bosbec low-code platform Bosbec Workflow Builder.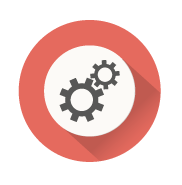 For it's in the Workflow Builder this solution is developed. Low code development, or next-generation programming, uses predefined objects to connect and configure, ultimately building the entire process. Having the logic configured in the workflow builder, our customer could view all parking activities in a Service, accessible on Bosbecs admin panel.
This administrative panel is 100% web-based, and it's accessible in the browser for our users. The administrators can now view all activities, manage and make bookings from the web page, and export statistics and booking history for other departments and usages.
Working with low-code doesn't require a significant investment to alter or extend the functionality of a system, compared to traditional programming. We used this parking workflow as a baseplate for another booking system for our customer, checking off another obstacle in their way of digitizing their business. This time we built the same structure for lending lockers for their 600 employees.
Are you in the ways of digitizing your business? If you have concerns that innovative messaging solutions might solve, do not hesitate to reach out to us. We'll happily discuss any ideas you have!
See our previous blog posts for how we make other customers improve their organizations:
Integrate automated voice calls for alarms and notifications
Trucks, logistics, SAP, and Bosbec
Bosbec & AWS Translate simplifying daily commute in public train transport
Get started by signing up for a free account today!
Sign up