The pandemic of 2020 has affected our routines and lifestyles, both in private as well as in business. Although, in the aftermath of COVID-19's harsh rampage across the globe new adaptive digital solutions are appearing; solutions which allow us to live or day-to-day life as good as possible.
We at Bosbec have built a digital queuing system that can be implemented in any organization, whether it's a store, medical reception, or a bank. In a simple user interface, a receptionist or any other administrative personnel, can manage this digital queue accessible via our administrative web page.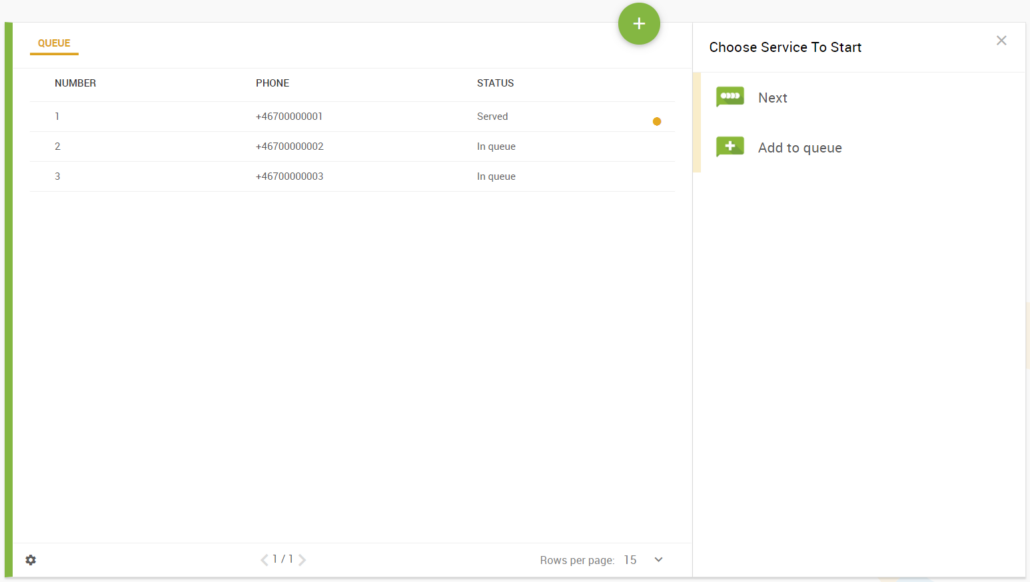 Here, the queue ticket is sent out digitally via SMS to the queue member. In this queue system the queue members notified when it's about to be their turn, and therefore go outside when in queue and wait until its their turn. In a similar fashion, a new SMS is sent out when it's time for their turn. When it's time for their turn, an SMS is sent out to notify that it's time to enter the premises.
Bosbec solutions are dynamic and adaptable. In the Bosbec Workflow Engine, the core behind all of our services, you can tailor your service to your organization's needs. Examples of these changes have already been made in this solution. What if a queue member doesn't have a phone number, or you want to choose the language of the text message? The Workflow Engine is flexible and will allow you to make these changes.
This is just one example of a solution that can be implemented with the help of Bosbec Workflows. These are challenging times but together we can strive towards a safer everyday life, with the help of each other and digital solutions. If you think of something you want to change or build, you can either do it yourself in the Workflow Builder, or just contact us and we'll happily help you create a solution that suits you the best.
Use Help as a resource to learn how to build, and do not hesitate to contact support@bosbec.com to get answers to questions and thoughts when you build your solutions in workflow builder!
Also read Queue management system – why do you need one?
Get started by signing up for a free account today!
Sign up