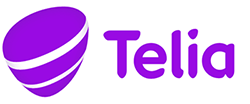 Skapa smarta IT-lösningar till ditt företag.
Telia Workflow är lätt att komma igång med och låter dig snabbt skapa komplexa IT-lösningar utan några direkta förkunskaper.
Använd de färdiga tjänsterna eller börja utveckla i Workflow Engine och bygg vidare när behoven eller idéerna kommer – direkt i molnet!
Du kan vara igång med tjänsten på 15 minuter. Skapa ett konto idag och testa gratis!
Thank you for creating a Bosbec account! A verification email will be sent to the address you provided shortly.
TELIA I SAMARBETE MED BOSBEC
Bygg dina egna IT-lösningar direkt i molnet med Telia Workflow